Minor Peewee AAA Event
---
---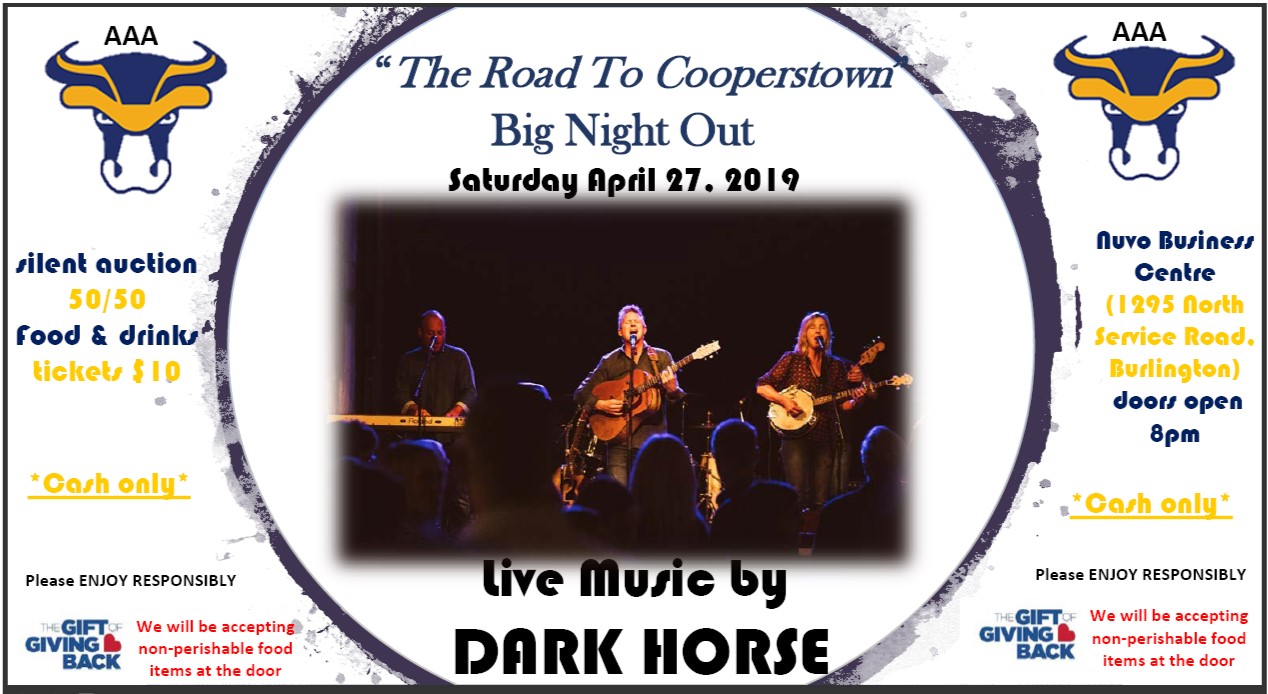 ---
The Burlington Bulls Minor Peewee AAA baseball team is headed to the Dreams Park tournament in Cooperstown, NY in July! To assist with costs, the team is hosting "The Road to Cooperstown Big Night Out" fundraiser and we hope you can join us for an evening of fun including drinks, food and live music by Dark Horse!
Date: Saturday, April 27, 2019
Time: 8 pm
Venue: Nuvo Business Centre located at 1295 North Service Road (Burlington)
Ticket Cost: $10
For ticket inquiries, please contact Melanie Kerr at makerr40@icloud.com or (416) 258-5484.