RETURN TO PLAY PROTOCOLS
---
---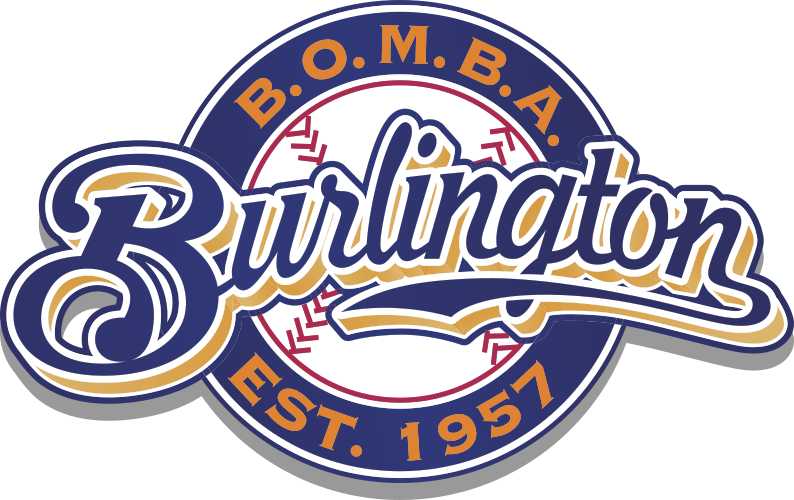 ---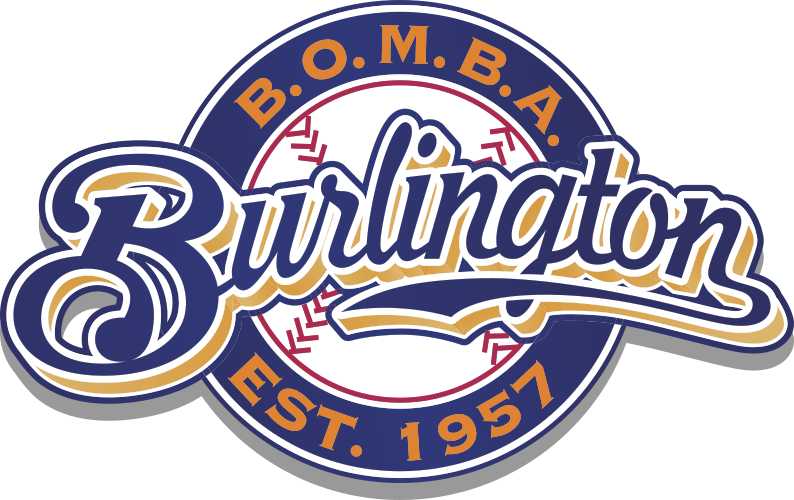 This document provides guidance on how baseball can return when it is deemed safe to do so by the Province of Ontario, municipal governments and public health authorities. The principal purpose of this document is to provide a required framework and general recommendations to the BOMBA community, during the global COVID-19 pandemic, for the safe return to baseball.
All participants and their parents/guardians in the case of minors, will be advised on the requirements and recommendations contained in BOMBA's Return to Play prior to attending any BOMBA activity.
General and Waivers
For purposes of this document "Participants" shall include players, coaches, managers, umpires, officials and volunteers. "Spectators" shall include parents, guardians, siblings, family members and friends of participants, and any non participant who is associated with BOMBA.
"Activity" shall include, game, practice, training & development, skills and drills, meeting or any gathering held by BOMBA
Participants and Spectators not following these protocols may result in disciplinary action from BOMBA, up to and including, expulsion from BOMBA and Baseball Ontario.
All participants will be expected to sign waivers prior to being permitted to attend a BOMBA activity
Coaches:
http://www.baseballburlington.com/form/4246
Over 18 players
http://www.baseballburlington.com/form/4244
Under 18 players
http://www.baseballburlington.com/form/2040
Screening/Diagnosed with Covid 19 / Return from Covid 19
Self-screening through https://covid-19.ontario.ca/self-assessment/ is required by all participants and spectators, prior to attending BOMBA activity. Anyone who fails the screening protocol may not attend the BOMBA activity.
A person, who is identified as part of an at-risk group, but otherwise passes the screening questions is discouraged from participating in in-person baseball activities, but they are not considered to have failed the screening protocol.
Participation by those in high-risk demographics (elderly and those with chronic conditions or who are immune
compromised) is discouraged.
Coaches/team managers will receive additional training on how to recognize the signs and symptoms of Covid 19
Any participant or spectator who begins to present with any COVID 19 symptom during a BOMBA activity will be excused from the activity and required to leave the park immediately. Any piece of equipment that they used will be cleaned immediately and removed from circulation for the duration of the activity.
Any participant or spectator diagnosed with COVID-19 or who has been in contact with any person having COVID-19 in the previous 14 days MUST not attend any BOMBA activity and MUST notify their local public health authority.
Any participant, or spectator diagnosed with COVID-19 must be cleared by appropriate medical authorities prior to attending any BOMBA activity. Evidence of the clearance needs to be provided to BOMBA
Attendance
At no point will a BOMBA activity exceed the number of attendees (including players, coaches, umpires, association officials, volunteers, parents and other family members) noted as the maximum number by the Province of Ontario, or City of Burlington, or public health authority.
The number of participants involved should be reviewed and kept down to the absolute essential
As long as the maximum number of persons permitted to gather by the Province of Ontario and the relevant municipality and public health authority is less than or equal to 100, the maximum number of non-participants attending any activity is limited to 1 per player. (UPDATED STAGE 3 JULY 24/2020, The maximum number remains at 100, however the per player limit of 1 non-participant attending any activity, has been removed)
Spectators will be expected to bring their own chairs for personal use and sit ensuring proper social distancing from the participants and other spectators. BOMBA will recommend spectators are seated along the foul ball lines, and away from the participant areas
Spectators are encouraged not to wander to other areas of the park in which the diamond is located.
If the Province of Ontario and/or municipalities or public health authorities establish different Stages of reopening in different areas of the province, the Stage established for the municipality where the team is located (i.e. home diamond) applies to that team. Travel by a team to another area of the province does not mean that the team can rely on the Stage of reopening of that other area.
Coaching staff will keep an attendance tracker (written or electronic through the Baseball Ontario OnDeck app) for all practices, games and in-person activities including all participants and spectators in attendance, including name and contact information (e-mail or phone).
If the attendance tracker is done in written form, within 24 hours of the event, the coaching staff will provide their BOMBA Convenor/Director with a copy of the attendance tracker for each activity.
BOMBA will produce the attendance tracker to Baseball Ontario, their Affiliated Association, Select Loop or Public Health upon request.
If the attendance tracker is done through the Baseball Ontario OnDeck app, Baseball Ontario will provide the information to the relevant Member Organization(s) and Public Health upon request.
https://forms.office.com/Pages/ResponsePage.aspx?id=RrxMSgYUUU6qCGA7LgsgAu6wBp9BQ0VOmVhcOQ0_QsNURFAwWkhSN0VIUjdGR0NZSk9HVkhTNDJDRS4u
Participants and Spectators attending a BOMBA activity
No spitting, including tobacco and other products
No sunflower seeds or chewing gum
No sharing of water/energy drink bottles or food
No shared water jugs, coolers or drink dispensers
No handshakes, fist or chest bumps, high fives, hugs, kisses, etc.
Cleaning/Sanitization
(the following apply whereof the guidelines refer to cleaning, sanitizing, disinfecting, wiping or similar terms):
Teams are to have a 70% (or higher) alcohol hand sanitizer and disinfectant wipes (or acceptable option) readily available at all times, and especially in any medical treatment areas.
General cleaning shall be done with microfiber cloths and appropriate cleaning products
All cleaning personnel (not including those individuals who work for the municipality or facility owner, who shall follow whatever guidelines are established by their employer) shall be protected appropriately with face mask and protective gloves at a minimum. This applies to the cleaning of facilities and/or equipment in accordance with the requirements of this document.
At 15U and below, only adults shall perform cleaning/sanitization functions. At 16U and above, players and adults may perform cleaning/sanitization functions.
BOMBA strongly recommends the use of face masks by all coaching and training staff.
Those not involved in the cleaning/sanitization shall stay a minimum of 2 metres away from the
cleaning/sanitization activities.
Cleaning/sanitization products will not be used by or stored within access of young children.
Where this document requires the use of protective gloves, this shall mean PPE gloves and
not batting gloves or baseball mitts.
Each Team will receive the following PPE
1 Large spray bottle of sanitizer
2 Bottle of hand sanitizer (to be placed at each dugout door)
Microfiber clothes for sanitizing the equipment
1 reusable face shield (to be cleaned and used by the sanitization person)
1 disposable shield (to be used by the trainer, when going on the field to attend to a player)
6 disposable face masks
Garbage bags (to contain all used disposable PPE)
Implementation of Safe Physical Distance:
Maintain minimum of 2 metres distancing during physical activity, including warm ups, pre-game and
post-game activities, wherever possible.
Use of dugouts should be avoided where safe physical distance cannot be maintained
Use as much space as required outside the dugout (but in safe areas outside of the field of play) to maintain adequate physical distance
Avoid congestion at points of entry to the diamond (i.e. gates, dugout doors, etc.) to allow maintenance of 2 metres distancing among participants
If spectators are in attendance, specific spectator measures for physical distancing shall be set as required/recommended by the local public health authorities.
A Flow pattern will be implemented to avoid potential congestion areas. In dugouts, players will exit the dugout using the door closest to home plate. They will enter the dugout using the door farthest from home plate. Players will wait to enter/exit until they can proceed leaving a minimum of 2 meters between players. (Please see attached)
Establishment of Hygiene Standards:
Wash hands at least every inning for games or every 30 minutes at practices after handling shared equipment for at least twenty (20) seconds
Avoid touching eyes, nose and mouth with your hands
Sneeze and/or cough in a tissue or the internal crease of the elbow. Avoid contact of hands with personal respiratory points
All potentially infected waste (i.e. disposable tissues, masks, protective gloves, etc.), hygiene material, rubbish, debris, etc., in all shared spaces (diamonds, dugouts, washrooms, change rooms, etc.) shall be disposed of safely at the end of the in-person baseball activity.
Encourage good hand washing techniques
https://www.canada.ca/en/public-health/services/publications/diseases-conditions/reduce-spread-covid-19-wash-your-hands.html
Encourage proper mask usage: How to wear a mask safely https://www.canada.ca/en/public-health/services/publications/diseases-conditions/covid-19-safely-use-non-medical-mask-face-covering.html
Venues:
Scheduling of diamonds must allow for a minimum of 15-30 minutes between the conclusion of the prior event and the start of the subsequent event to allow for: (1) the team(s) involved in the prior event to clean/sanitize equipment, dispose of garbage from common areas, and have all team members vacate the facility BEFORE (2) the team(s) involved in the subsequent event enter the facility and clean/sanitize common areas; without crossover between the teams participating in the two events.
In the case of games, BOMBA will establish appropriate "drop dead" or "no new inning" rules to allow for safe crossover between events.
After the activity and cleaning are completed, all participants and spectators are to leave the area.
Participants, and spectators for a subsequent activity shall remain in their motor vehicle in the parking lot until participants, and spectators from the prior activity have returned to their motor vehicles. BOMBA will designate appropriate waiting areas for any
participants, and spectators not arriving in motor vehicles.
For games, both the home team and the visiting team are responsible for cleaning/sanitizing their dugout before and after games. It is recommended that change rooms/clubhouses not be used.
Washrooms are to be open and accessible only at the discretion and direction of the municipality or facility owner where the venue is located.
Snack Bars/Concessions/Canteens are prohibited from being operated until the provincial limit on gatherings is at least 250 persons. These facilities, if operated by the municipality or facility owner, would be subject to the rules and protocols of the appropriate provincial ministry/governing agency.
Under no circumstances will local acceptable usage limits established by facility owners (i.e. accessing off limits areas of parks or other facilities etc.) be violated.
Thorough disinfection of common spaces before/after use including:
Frequently touched areas of dugouts, including aluminum benches, bat racks and helmet racks

Door handles, fence/gate latches

Any other spaces that come into frequent touch
Establishment of sanitation stations alcohol-based hand sanitizers at all entrances/exits to diamonds and complexes
Provide disinfectant wipes and advise event staff and volunteers to disinfect door handles, fence or gate latches, and any other spaces that come into frequent touch in all areas several times per day. Where the municipality or facility owner does not provide maintenance staff to complete these duties several times per day, it is the responsibility of the BOMBA to do so.
Thunderstorms:
If a baseball event is interrupted by thunder, participants, and spectators are to return to their motor vehicles until the baseball activity is cancelled or able to resume. If someone does not have a motor vehicle, they may shelter in a safe location but must maintain a minimum of 2 metres distancing from others, if possible.
Training, Skills & Drills, Practice - SEE UPDATES FOR STAGE 3 EFFECTIVE JULY 24, 2020
Guidelines for U13 and under with diamond size of at least 300' down left/right field, and 350' at centre field.
2 different groups, of not more than 10 each, can participate in separate practices on the same field.

Groups must be divided into 2 groups at separate areas of the diamond. No participant may go back and forth between the two groups. This includes

players, coaches, managers, umpires, officials and volunteers

14U and older are still restricted to 1, 10 person activity per diamond
Consider split squad training with no physical cross-over between sessions

Each player to have their own portable chair that is not shared

Distribute practice plan in advance to reduce the need for huddles / close communication

Group rotation in one direction (i.e. clockwise around field)

Full team practices are still not permitted as long as the provincial restrictions on gatherings remains at 10.
STAGE 3 UPDATES EFFECTIVE JULY 24, 2020
Full team practices (full team to mean those individuals who appear on one team roster) and those practices can include scrimmages.

Games can be played, however:

Spectators at all sporting events will be subject to gathering limits and physical distancing measures, with assigned seating where possible. Currently, we are recommending that spectators:

Ensure physical distance from participants and between spectators

Spectators are encouraged to bring their own chairs for personal use or bring disinfectant wipes to clean the area where they sit. Municipalities and/or facility owners may or may not be cleaning bleachers on a regular basis.

Spectators are encouraged not to wander to other areas of the park in which the diamond is located.

Total outdoor gathering limit of 100 shall apply
Equipment:
Sharing of equipment such as batting helmets, catchers' masks, or other equipment likely to have been exposed to respiratory droplets should be avoided. Each player should have his/her own bat, helmet, baseball mitt(s), batting gloves, rosin bags, etc. and store these items inside their personal bag when not in use.
Equipment that must be shared must be cleaned/sanitized between players' use.
Avoid personal clothing, equipment or electronics etc. being left in common places. Store inside personal bag always.
PPE may be worn at the discretion of the participant (recommended that it not be white or grey).
General equipment (eg. L-screens, field maintenance equipment, bases) must be wiped down between groups if it must be shared
YARD Specific Guidelines:
All guidelines listed in this document will apply to the YARD. Below are additional guidelines applicable to the use of the YARD
All viewing/parent areas will remain closed.
All change rooms and meeting rooms including access to any BOMBA office area will remain closed.
The fountain will not be accessible
Washrooms will be open
Players will be dropped off and enter the facility using door #1
All players will exit using door#2
Parents are required to remain in their vehicles and not enter the YARD
Sessions will be 1.5 hours long, giving time for all players to leave the parkinglot, coaches to complete cleansing the facility, and the next session to enter the facility
For Camps, the participants will be onsite for the full day and the facility will be cleansed hourly
Campers will bring their own lunches and will take home all garbage related to the lunch
There will not be any sharing of drinks or food permitted
At Door #1, a sanitization station will be established and everyone entering the facility will be expected to sanitize their hands.
All equipment cleansing rules listed in this document apply to the YARD
Coach feeding the pitching machine shall sanitize/clean their hands after every player. The hitter may help return the balls to the buckets but must sanitize / clean their hands before touching the baseballs
Baseballs will be sanitized /cleansed between drills.
Currently we are preparing to Return to Play with Training Development, Skills and Drills. The following sections are from Baseball Ontario and provide our guidelines for when we move to a Stage where organized practices and games are permitted.
Competition
The protocols listed under General and Practice also apply to Competition.
Below are some competition specific protocols to be implemented by BOMBA
Pre-game:
Except as noted in the following bullet point, the two teams may share the field for pre-game warm up provided physical distancing is maintained. Each team shall stay in the outfield area on its side of the field.
Hitting whiffle balls in the outfield is not considered BP for purposes of the following bullet point.
Only one team shall be on the field at a time for BP (on the diamond), and Infield or infield/outfield Practice
No Pre-game ceremonies (i.e. anthems, first pitch ceremonies, etc.)
Home Plate Meeting requires a minimum physical distance of 2 metres. Meeting is limited to 1 coach from each team and 1 umpire.
Line up cards must be prepared but will not be physically shared - photos may be taken by scorekeepers etc. and the lineup card must be made available to show the umpire when requested
Baseballs:
The defensive team will maintain control of the game balls used while they are on defense.

Defensive team will need to chase all foul balls while they are in the field.

Members of the offensive team are not to touch the baseballs of the defensive team.
Bats:
No bat boys/girls shall be allowed

If batter is not able to retrieve his/her own bat, a team representative of at least 16 years of age shall pick-up wearing protective gloves.

Team representative shall apply hand sanitizer and/or wash hands upon conclusion of the half inning.
Other Equipment:
Masks worn by pitchers, when they so choose, will be assessed as per existing rules regarding distracting colours, etc. (recommended that it not be white or grey).

Rules of acceptable behaviour cannot be contravened.

No sharing of catcher's masks in warming up pitchers. If no catcher's mask is readily available, warm up pitches may be thrown to a player/coach who is standing, but not squatting.

A safety base may be used at first base. It is not mandatory to use it. The home team will determine if it is to be used for a particular game.
At 8U/9U, the circle to be used around the pitching machine shall be a circle with 12' diameter instead of the 8' diameter circle specified in the 8U/9U rules.

At 8U/9U, the offensive team coach feeding the pitching machine shall sanitize/clean their hands after every offensive inning.
Umpires:
Ball/Strike umpire to work 2 metres behind the pitcher

Umpire(s) will not hold game balls

If the umpire touches a ball, the use of hand sanitizer every half inning is recommended

Umpires may wear PPE masks at their discretion
Score Keepers/Pitch Counters:
Should always work from a restricted area and keep safe distance from others and from each other.

Avoid paper scoring/pitch counting when possible. Prioritize electronic scoring programs as alternative

Scoring equipment and microphones, if applicable, shall be thoroughly cleaned before and after use
In-Game:
Players shall not lick their fingers, blow on their hands or otherwise go to their mouth

In order to maintain physical distancing between fielders and base runners, lead-offs are prohibited at 18U and below. Older leagues may adopt this rule if they choose to do so.

Tag plays are allowed, but the defensive player should vacate the area as soon as reasonably practicable following the tag.

At 21U and above, as at the start of the game, all players must be at least 18 years of age or older

Defensive Teams shall not throw the ball around the infield after the outs
Coaches:
Team meetings, including pitching visits, shall maintain physical distance of minimum 2 metres. A maximum of 1 person (coach or player) and the pitcher may be included in a pitching visit.

Use of Personal Protective Equipment (PPE) (visor or mask, gloves) must be used by trainers (or persons performing trainer function) when assessing an injury

If a coach must approach an umpire, physical distancing of at least 2 metres must be maintained. Failure to do so may result in ejection.

While on offence, base coaches must always stay within their box, except to avoid a play being made in the coach's box. Any discussions between coaches and players (eg. batter visiting 3rd base coach; coach talking to runners, etc.) must maintain physical distancing of at least 2 metres.

Pitchers, catchers, spotters and bullpen coaches must always maintain a physical distance of 2 metres while pitchers are warming up in the bullpen
Coaches Acknowledgement
I have read the Return to Play Protocols and understand that failure to follow these guidelines may result in not only my team not be able to receive permits but also will affect all of BOMBA's teams from being able to receive permits.
Coach /Volunteer name (please print)____________________________________________________
Coach / Volunteer Signature____________________________________________________________
Division ____________________________________________________________________________
Team______________________________________________________________________________
Date________________________________________________________________________________